A Message from JCAA
Kazuhiko Bando, President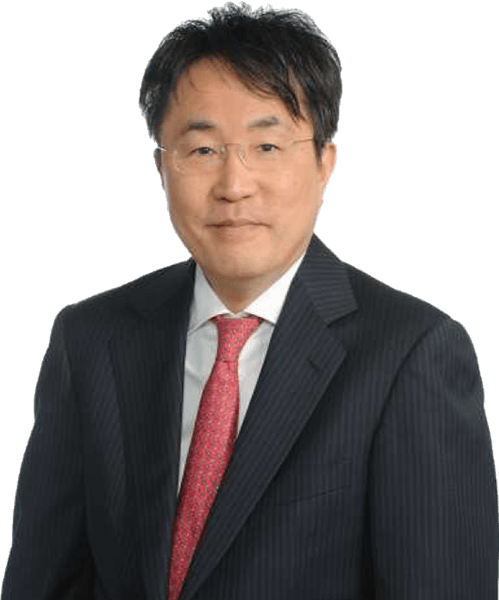 Kazuhiko Bando
President
JCAA has offered first-class dispute resolution services to the domestic Japanese and international ADR community since its inception in 1953. Though JCAA serves as one of the longest established arbitration institutions in existence worldwide, recent efforts by the Japanese government to marshal resources to strengthen Japan's positioning as a preferred seat for ADR proceedings has injected a new sense of purpose in Japan's primary native ADR institution.
In furtherance of this spirit of regeneration and growth, JCAA is committed to carefully gathering information on the needs of international ADR practitioners, while also expanding our relationships with other key ADR institutions. We believe that this openness to new ideas and a flexible approach to handling international disputes will transform JCAA into a more so sought after ADR institution. Along the same lines, JCAA is also committed to strengthening information disclosures to all former, current and future users of our services, as well as our friends at other institutions and the legal academic world at large.
We are delighted that our new efforts correspond with Japanese Government and Bar Association support of the newly created International Dispute Resolution Centers in both Tokyo and Osaka, and the new International Mediation Center in Kyoto, and we are looking forward to continuing to serve as an integral part of the International ADR community.
Kazuhiko Yamamoto, Chief Arbitration and Mediation Officer
Kazuhiko Yamamoto
Chief Arbitration and Mediation Officer
JCAA amended the arbitration rules significantly in 2019 and amended them too in 2021 to meet the diverse needs of the business world, and delivers time efficient and cost-effective dispute resolutions in comparison to the protracted and costly common law style arbitration practice. JCAA has three sets of arbitration rules.
The first is the UNCITRAL Arbitration Rules, the international standards created by the United Nations, based on which the JCAA facilitates the arbitration proceedings. The second is the Commercial Arbitration Rules, which ensure smooth proceedings with comprehensive provisions to address potential procedural issues arising from different understandings among arbitrators, counsels, and parties. The third is the Interactive Arbitration Rules, which seek to increase the predictability of proceedings with mandatory disclosure of the arbitral tribunal's preliminary views, and fixed-rate remuneration for arbitrators calculated on the basis of the amount of the claims.
On the other hand, mediation is another way of dispute resolution. If mediation goes well, the dispute can be settled in short time and at a low cost. The JCAA amended its Commercial Mediation Rules in 2020 in order to provide businesses with reasonable basis of negotiation.
Arbitral awards are enforceable in almost all countries around the world under New York Convention. Taking one step further, the amendments to the Arbitration and ADR laws of Japan, which are currently proposed by Legislative Council of the Ministry of Justice, will enable us to enforce interim measures in arbitral proceedings and settlement agreement in mediation in the future. JCAA strongly recommends you to draft in contracts arbitration and/or mediation clause as more speedy and effective dispute resolution measures compared with litigation.
External Supporting Lawyers
Miriam Rose Ivan L. Pereira
Public Relations Officer
Miriam Rose Ivan L. Pereira, Public Relations Officer
The JCAA has a long track record of administering arbitration and mediation cases in Japan. With the growing awareness, familiarity and preference for alternative dispute resolution ("ADR") methods, the JCAA is primed to be the go-to dispute resolution center in Japan for enterprises of all sizes, local and foreign.
I am truly honored and grateful for the opportunity to play a part in promoting the ADR services of the JCAA together with the cooperation and support of the various stakeholders.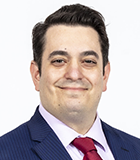 Tony Andriotis
Professional & Institutional Relations Officer
Tony Andriotis, Professional & Institutional Relations Officer
Japan has a solid and internationally well respected legal system, a stable political system, and an incredible infrastructure; all elements that make Japan an ideal seat for the settlement of international disputes. I am thus extremely grateful to have been approached by the JCAA to assist them in their further growth and internationalization.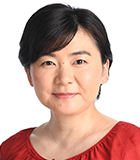 Akiko Yamakawa
Public Relations Officer
Akiko Yamakawa, Public Relations Officer
The JCAA is Japan's leading arbitration institution with a long history and solid track record. Japan is also very attractive as the seat of arbitration, with a world class arbitration law, great infrastructure and wonderful food. I hope many global firms will consider choosing JCAA arbitration in Japan as the forum to resolve international commercial disputes. I am very excited to join the effort to promote the JCAA.
* The external Supporting Lawyers provide support to the JCAA on a part-time basis and continue to work full-time at their respective law firms. They will not be involved in the JCAA's case administration and will be kept isolated from information thereof. They serve as Public Relations Officer/ Professional & Institutional Relations Officer of the JCAA solely in their individual capacity, and not as lawyers or representatives of their respective law firms.
* Former Officer Hiroko Nihei, Attorney at Law, resigned as public relations officer at the expiration of her term from October 2, 2019 to September 30, 2021.